September 1, 2021
Fireworks in Summer Night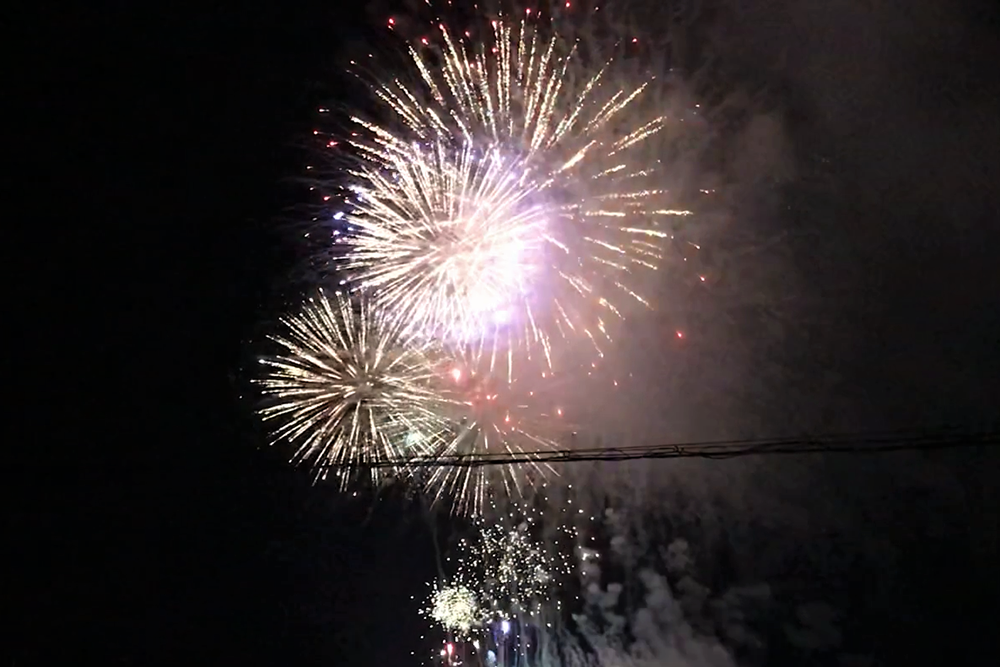 Japanese love and anticipate firework festivals in summer time. In the hot summer of Asuka, only the fireworks in the night sky makes you forget about the heat by its absolute beauty.
Asuka village had a summer festival on August 15 every year. Many people had visited Asuka to enjoy the festival followed by the fireworks. Sadly because of COVID-19 pandemic, for the last two years the festival has been canceled. In order to encourage the local people, young fellows of the Chamber of Commerce in Asuka have carried out secret fireworks instead.
In olden times, fireworks used to be set off to drive plague off. It's certainly every single one's wish now that the fireworks of this year wipes out the COVID so that we can gather to celebrate the festival once again, hopefully next summer in Asuka!