September 8, 2021
The Asuka River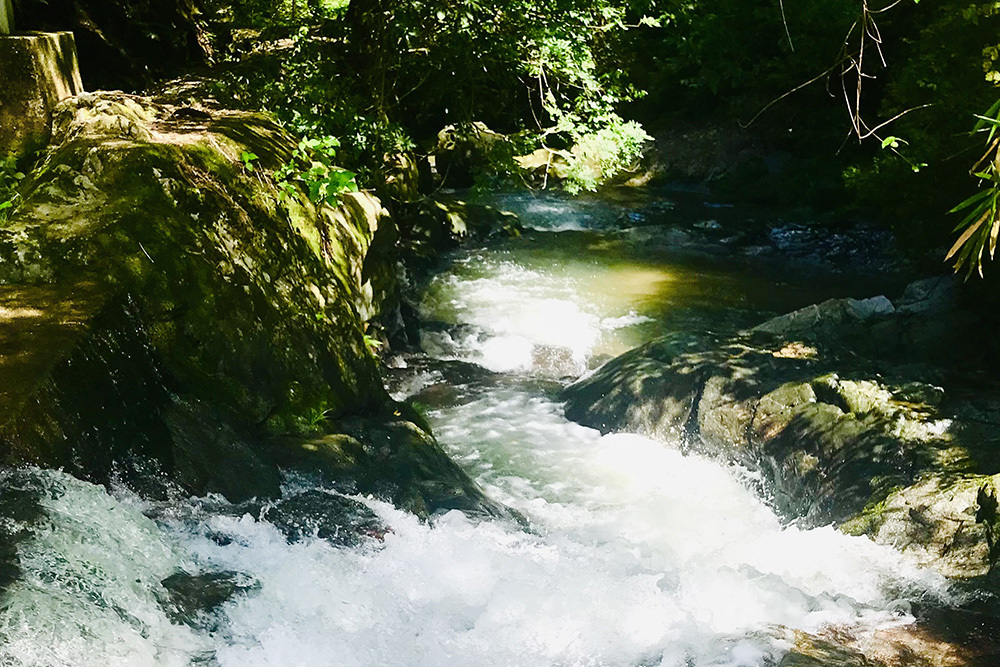 It's very hot in Summer in Asuka, Yamato. Recently it's getting cool in the night but we still have heat in the daytime. It is obvious that the best solution to avoid the heat is being near the water.
Up the river, there is a water place to play. The water there is extremely cold which cools off from the sticky heat quickly!
This is a secret place where only locals know. There are also other good places where you can play safely. YANT can suggest you a great day plan to spend a sticky summer with joy. Pick your plan to read the books near by the water, bathe feet in the water to cool off or jump into the water from the best spot! Enjoy the summer in Asuka, Yamato!