November 24, 2021
Sunset spot in Asuka #1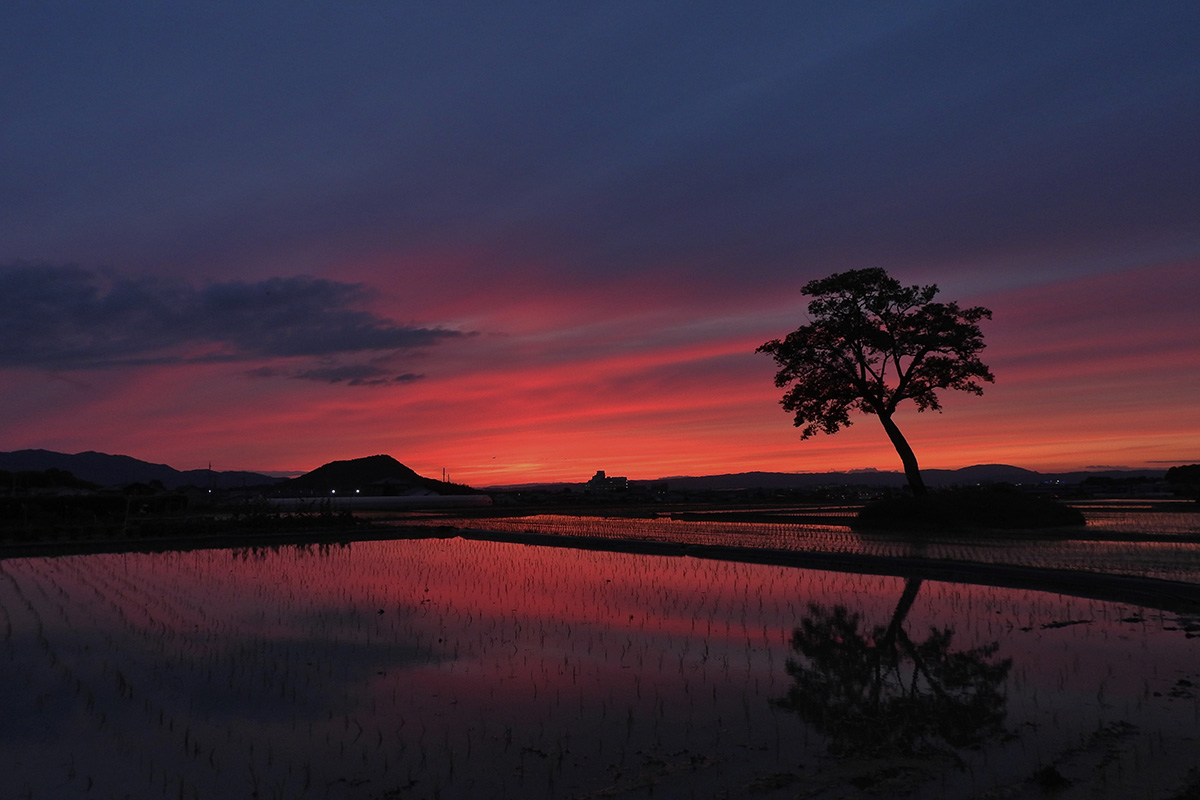 There are lots of great sunset spots in the beautiful rural landscape of Asuka. Toyurano-miya Palace Site is one of them. You can see the sun descending behind the Kongo mountains there.
Toyurano-miya was where Japan's first empress Suiko had ascended in the year 592, when she was only 39 years old. She consolidated Japan's sovereign status, introducing foreign culture and increasing prosperity. Even now she is respected among Japanese.
Please feel the time of eternity by looking at the same sun setting in the mountains that the ancient empress had certainly seen once upon a time.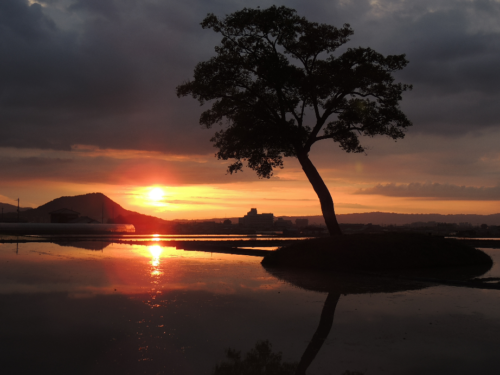 Photos by Izumi Shirouzu, YANT hostfamily