September 22, 2021
The Scarecrows of Inabuchi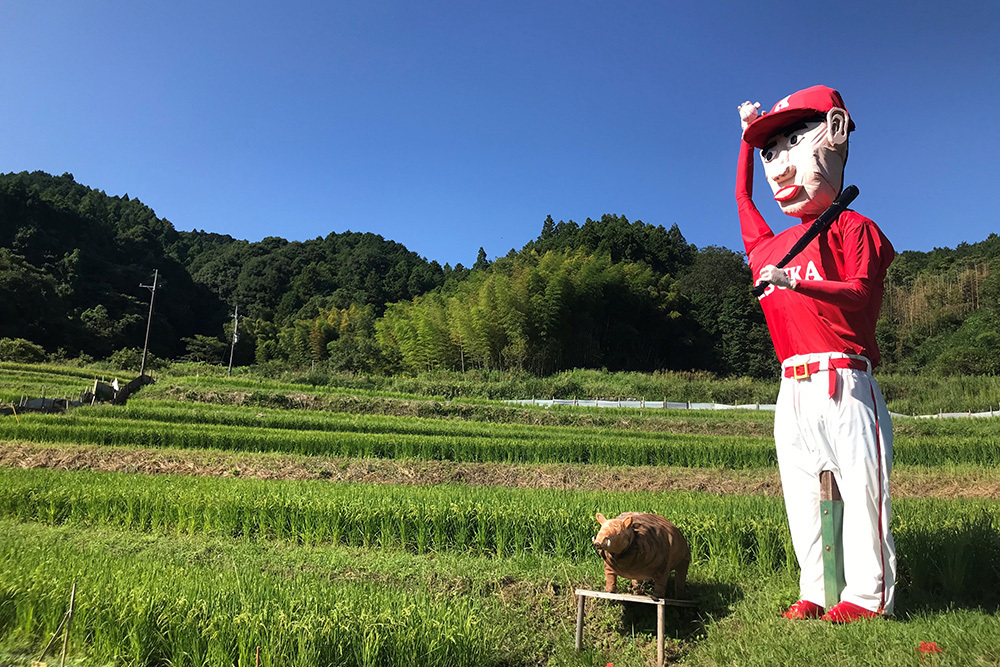 In Inabuchi, a Jumbo scarecrow is displayed by local NPO and rice fields' owners at the end of August. It is made based on this year's event theme, which is ' Mr. Shohei Otani', a popular Japanese baseball player of MLB! His red uniform is standing out in the blue Autumn sky.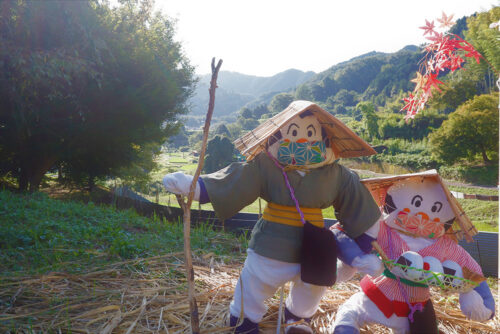 Along the Asakaze Pass, you are welcomed by unique scarecrows. This year there are many elaborate ones which please the eyes. Little later, the field will be blooming with vivid red spider lilies. The most brilliant season of the year is coming!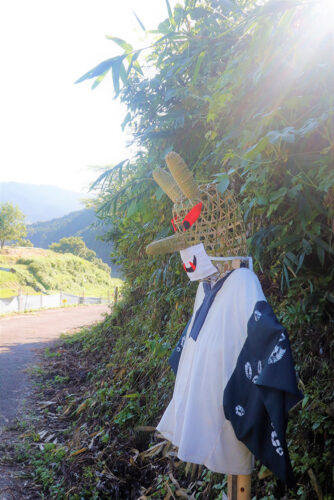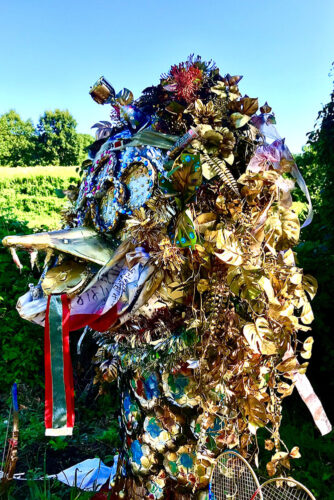 Because of the pandemic, there are scarecrows with a wish of expelling COVID-19. May the wish come true very soon!!