October 13, 2021
Early morning best destination, Ryuogabuchi @ Uda city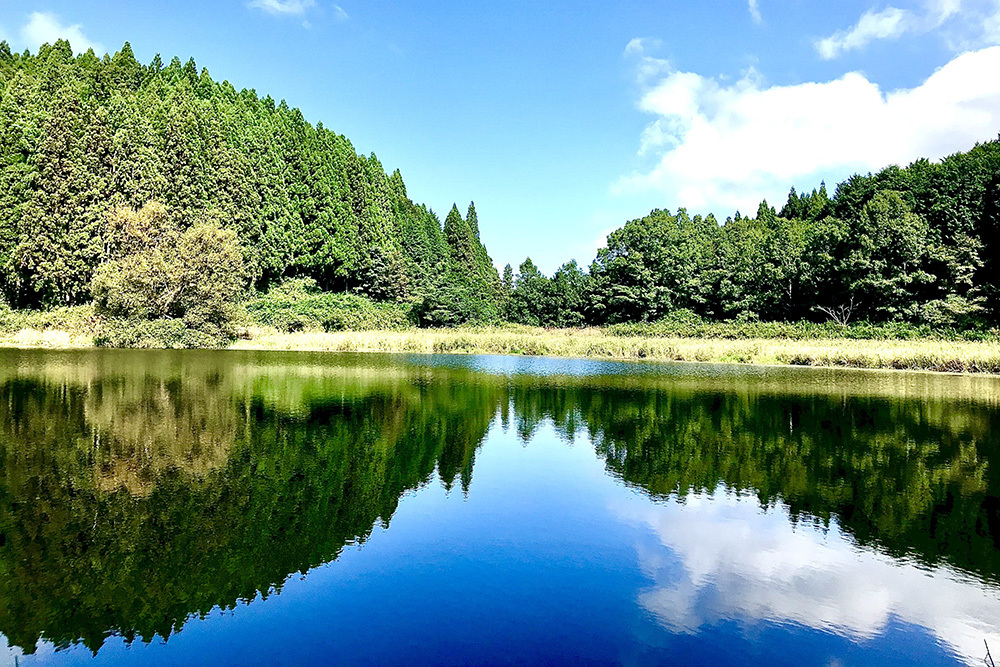 Uda city is a 30 min drive from Asuka, surrounded by forest. Passing through the forest for a while, you can reach this pond which is a well-kept-secret powerspot. It has been protected as a place for worship and a valuable water resource since old times.
From a gazebo you can see the beautiful mirror-like-water surface which reflects autumn blue sky. When the wind stops, it gets clearer. On a windless morning, it is great to take a short walk around the pound listening to nature. It could be a memorable moment on your trip.
This is also a popular photo spot. Why not take a memorable shot here! YANT can arrange a photo tour if you are keen to discover beautiful places around Asuka, Yamato! Please contact us if you are interested!